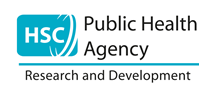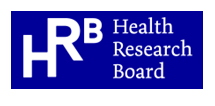 The Cross-Border Healthcare Intervention Trials in Ireland Network (CHITIN) project has been awarded funding through the European Union's (EU's) INTERREG VA Programme, which is managed by the Special EU Programme Body.
The CHITIN project will implement 10 Healthcare Intervention Trials (HITs) specifically designed to provide opportunities for people living outside of major population centres in Northern Ireland and an 'eligible area' of the Republic of Ireland to participate in research and ultimately enhance their health and social care.
It will also allow the development and expansion of research infrastructure and capability to deliver R&D, thus creating a legacy for the future across the eligible area.
The project partners, the Health and Social Care Research and Development Division (HSC R&D Division) of the Public Health Agency in Northern Ireland and the Health Research Board (HRB) in Ireland, will issue a call for applications for funding of eligible HITs in August 2017.
All HITs must be completed by mid-2021.
To allow potential applicants adequate time to prepare, the partners are now providing pre-call information, which can be accessed here.
NOTES
·        €8.8 million has been awarded to HSC R&D Division and HRB for the Cross-Border Healthcare Intervention Trials in Ireland Network (CHITIN) project by the Special EU Programmes Body.
·        This total includes match-funding of 15% provided by the Departments of Health in both Northern Ireland and Ireland.
·        The Special EU Programmes Body is a North/South Implementation Body sponsored by the Department of Finance in Northern Ireland and the Department of Public Expenditure and Reform in Ireland. It is responsible for managing two EU Structural Funds Programmes, PEACE IV and INTERREG VA which are designed to enhance cross-border cooperation, promote reconciliation and create a more peaceful and prosperous society.
·        The programmes operate within a clearly-defined area including Northern Ireland, the border region of Ireland and in the case of INTERREG VA, Western Scotland. The INTERREG VA Programme has a value of €283 million and aims to address the economic and social problems which result from the existence of borders.
·        For the purposes of the CHITIN project, the eligible area consists of Northern Ireland and the border region of Ireland (counties Donegal; Leitrim; Sligo; Cavan; Monaghan; and, Louth).
·        Sponsor is defined as an individual, organisation or group taking on responsibility for securing the arrangements to initiate, manage and finance a study, as laid out in the Research Governance Framework for Health and Social Care.
·        All timelines are subject to change.