Enhancing Safety, Quality and Experience of Residents in Care Homes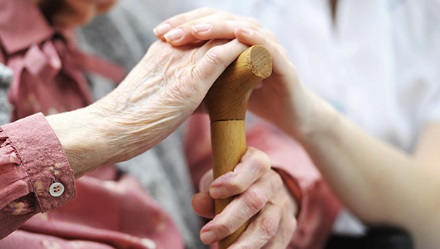 Date: 26 September 2018, 09:30 – 16:30
Venue: Queen's University Belfast, Lanyon Building: Canada Room & Council Chambers
This one-day workshop will provide delegates with an opportunity to meet others working in the Care sector and to consider evidence based strategies to optimise both the quality of care and the quality of life for people living in care home settings.  There are approximately 30,000 older people living in care homes within Northern Ireland.  People who live in care homes may live with a range of chronic and increasingly complex medical conditions. The purpose of this workshop is to equip delegates with up-to-date knowledge to enable them to implement best practice guidance to enhance care for their residents.
This workshop is being organised in partnership with HSC Public Health Agency, Age NI & Queen's University Belfast.  The programme of this event will include expert speakers on how to develop practice in person-centred care, dementia, frailty, palliative care, leadership and delirium management.  Lunch and refreshments are included. 
Places are available at no cost on a first come first served basis. Early booking is essential.
To book a place please follow this link: https://tinyurl.com/QUBCareHomeConf18
For further information please contact Dr Gary Mitchell at Gary.Mitchell@qub.ac.uk