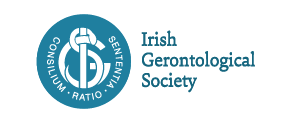 What: The Irish Gerontological Society, 66th Annual & Scientific Meeting of the Irish Gerontological Society, "Transforming Ageing Across Borders"
When: 27-29 September 2018
Where: Slieve Russell Hotel, Cavan, Ireland
The Irish Gerentological Society are pleased to announce details of their 2018 Annual and Scientific Meeting.  This meeting is being held in collaboration with the Royal College of Surgeons in Ireland (RCSI) Hospital Group.
The conference will be a collaborative one, with the participation of their counterparts from Northern Ireland from both the British Geriatrics Society and the British Society of Gerontology.
The theme Transforming Ageing Across Borders reflects interaction, cooperation and collaboration beyond geographical, disciplinary and professional limitations.  
The dealdline for abstracts is 1 May 2018.  Early bird registration closes 17 August 2018. For more details and to register click here.