Following the National Round Table Consultation held in Mossley Mill on 17 April 2018 we would like to know your opinion about priorities in the area of health services and systems that should be tackled by research. The aim is to use these as inputs into a research agenda for research funding bodies at national and European level, to identify key research questions that are tailored to the needs of stakeholders within Europe and in other regions. For this reason, we want to ask which priority challenges need to be solved in your own country, region or organisation, and if possible, which types of research questions you think should be addressed to help solve such (current or future) challenges, especially with an international comparative perspective.
What is this survey about?
To identify challenges and problems in health services and systems that should be researched. Your views will help developing a Strategic Research Agenda that will help national and European funding agencies to prioritise key research questions for future research.
Why is this important?
Countries in Europe are all facing many challenges in how to best organise and finance health and care services to meet the diverse and changing health needs of an ageing population. There is much to gain from collaborative research at European level, to help find solutions and inform decision making on health services and systems.
Who can respond?
Anyone. This is an open survey. We are interested in the views of researchers, decision-makers, patients, carers, health and social care workers, and any interested member of the public. 
The survey will be open until Friday 29th June 2018. 
The round table consultation on 17 April 2018 attracted a wide audience of over 65 delegates interested in setting the strategic agenda for health systems.  The presentations are available to download if you click on the appropriate person listed below.
Finally some of the photographs taken at the event are shown below. 
Dr Janice Bailie, Assistant Director of HSC R&D Division       Professor Mike Scott, Director of MOIC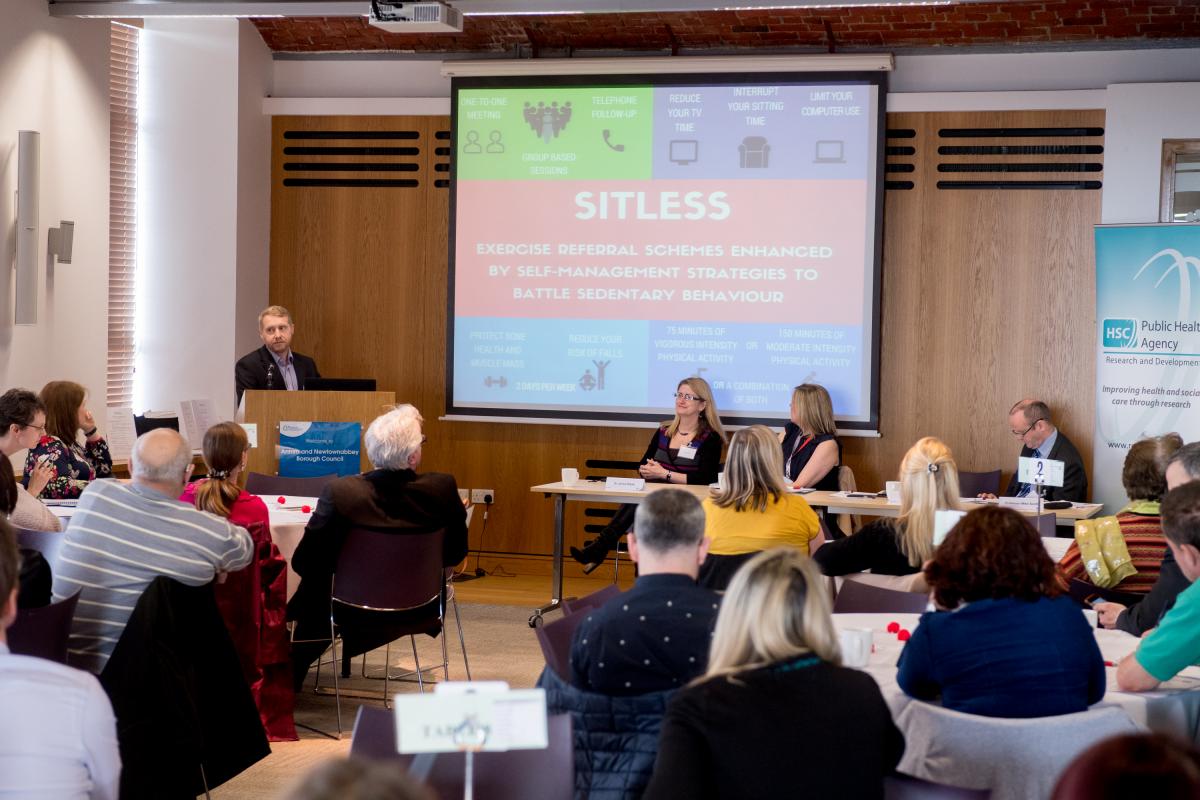 Dr Mark Tully, Lecturer in Physical Activity & Public            Cathy Harrison, Deputy Chief Pharmacist, Dept of Health
Health, QUB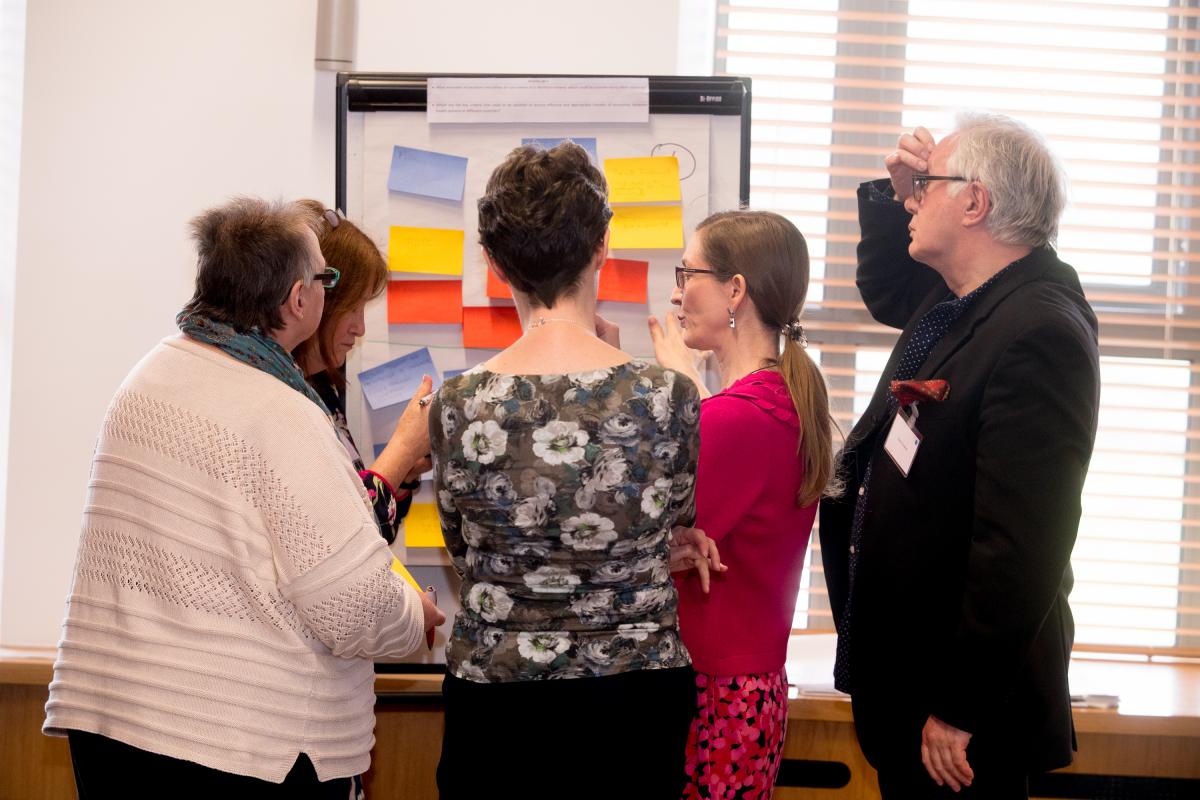 (L-R ) Ellen Moran, Programme Manager HRB, Dr Mark Tully, QUB,        (L-R) 

Margaret Grayson, Chair of NICRCF, Dr Patricia Gillen, SHSCT  
Anne McGlade , HSCB and Tony Samworth, PIER member                     Wendy Robinson, Dept of Health, Dr Nicola Armstrong, HSC R&D 
                                                                                                       Division and Prof Gerry Leavey, UU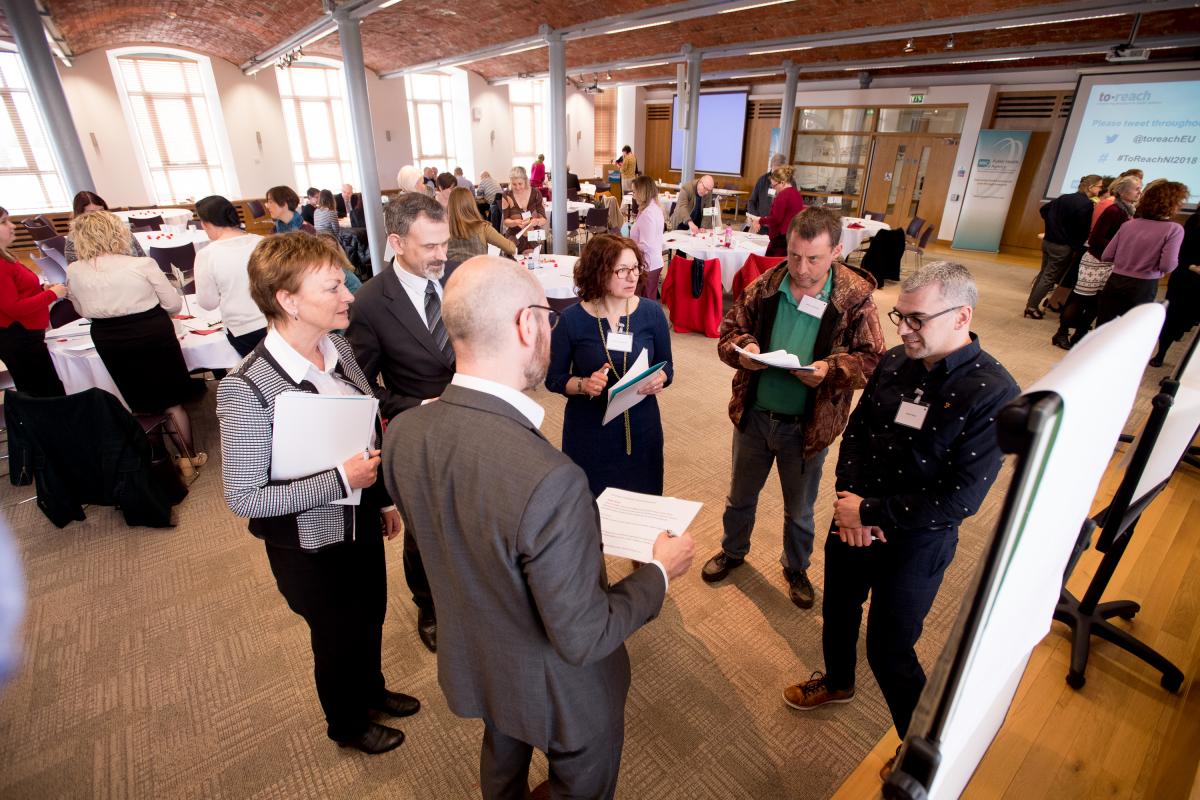 Delegates discussing ideas
(L-R) Dr Fiona Kerr, NHSCT, Dr Glenda Fleming, NHSCT
Prof Mike Clarke, MOIC and Mr Trevor Lyttle, PIER member