On Wednesday 10th April, HSC R&D Division, the NI Cancer Trials Network (NICTN) and Queen's University, Belfast jointly hosted another successful Building Research Partnerships Workshop.  The day was attended by researchers, Trust staff and PPI representatives and delegates enjoyed a full day of activities aimed at introducing Personal and Public Involvement in Research and top tips for its successful implementation. 
To read more about Personal and Public Involvement for researchers and these workshops click here.
Pictured above (standing) is Margaret Grayson, Chair of the NI Cancer Research Consumer Forum and member of Public Involvement Enhancing Research (PIER) NI who has led these workshops since 2012.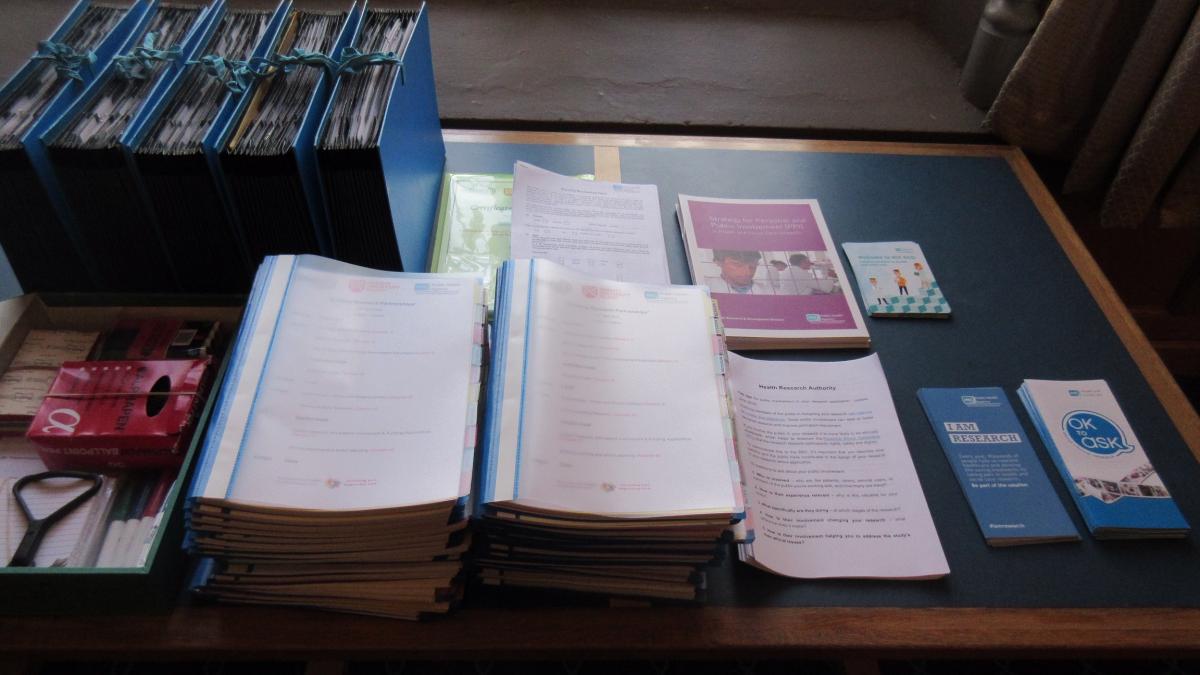 The materials for the delegates for the day ahead
 The workshop was hosted by Queen's University Belfast in the Lanyon Building