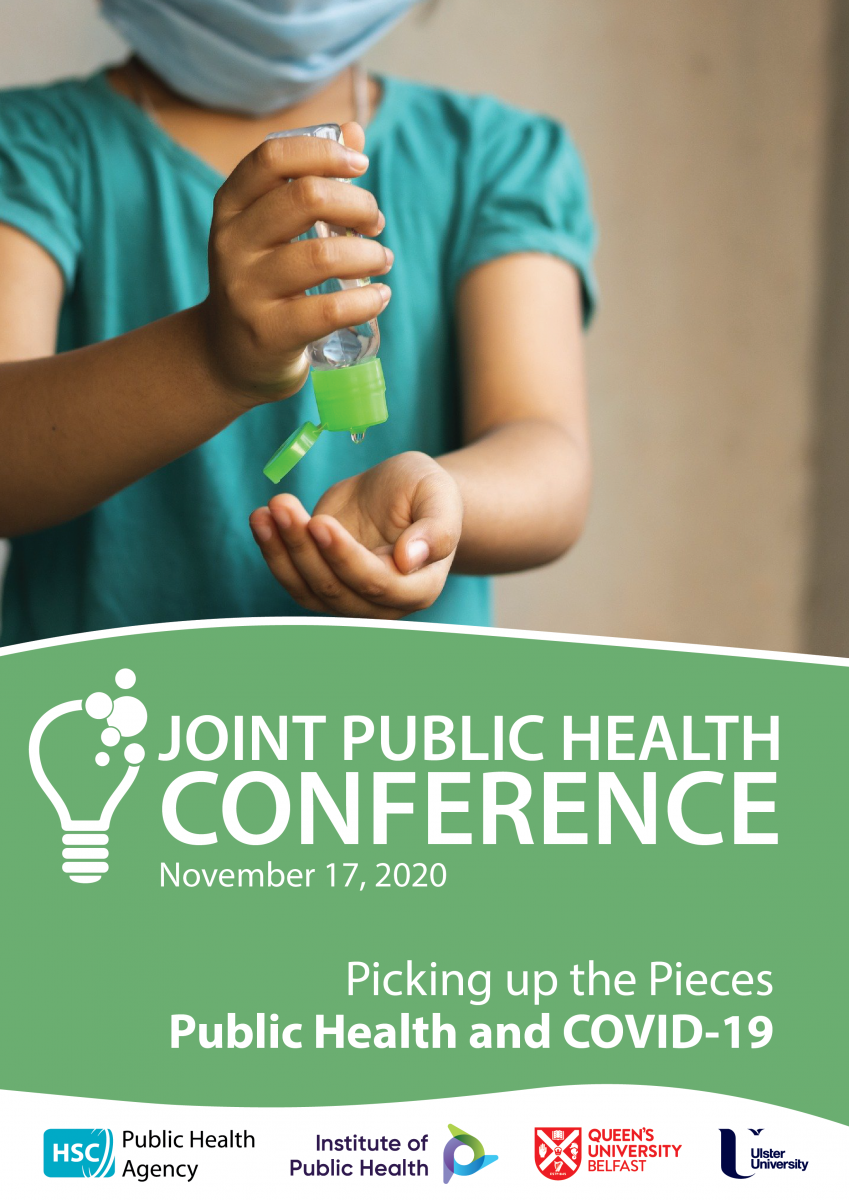 Picking up the Pieces – Public Health and COVID-19
Tuesday 17 November 2020 Live web conference
The Public Health Agency (PHA), Institute of Public Health in Ireland, Queen's University Belfast and Ulster University are hosting a scientific conference focusing on how COVID-19 has affected the lives of our citizens, with a particular focus on how the pandemic has impacted the crisis of inequalities across several aspects of life. This joint event aims to raise the profile of public health research, interventions and innovation and engage local professionals, practitioners and researchers working in the broad field of public health.
In addition to the keynote plenary sessions delegates will have the opportunity to participate in a number of parallel sessions showcasing the impact that the COVID-19 pandemic has had on society, how this has affected inequalities and how we begin to recover from this.
Keynote speakers for this years' conference are:
Professor Sharon Friel, Professor of Health Equity and Director of the Menzies Centre for Health Governance at the School of Regulation and Global Governance (RegNet), Australian National University.
Professor Susan Michie, Professor of Health Psychology and Director of the Centre for Behaviour Change at University College London & Co-Director of NIHR's Behavioural Science Policy Research Unit.
For further information and the Conference Programme: CLICK HERE
Conference recordings
Morning keynote - Professor Sharon Friel
Parallels AM
P1 AM - Nutrion alcohol and tobacco consumpton
Parallels PM
P1 PM - COVID-19 incubation and excess mortality
P2 PM - Health related beaviour and physical activity
P3 PM - Understanding the impact of COVID-19
P4 PM - Professor Susan Michie, Community response and Professor Hugo Van Woerden