For more details of the I am Research campaign and to download the leaflet click here.
Please see a selection of pictures below. 
Janice Bailie, Assistant Director of HSC R&D Division enjoying the sun at Rowallane Gardens near Saintfield, County Down 
 'BREAKING FREE'

Margaret Grayson MBE, Chair of the NI Cancer Research Consumer Forum (NICRCF) and PIER member (Patient Involvement Enhancing Research) at Belfast City Hall
 'FLOWER POWER'

Thomas McKeown celebrates at the Spring Market at Belfast City Hall 
''BEING BRAVE'
 
Aisling Ardiff being brave at C.S Lewis Square, Belfast
On a day out overlooking Groomsport Harbour
 'WHEN THE BOAT COMES IN'

Debbie McGrory, Communications Manager with the CHITIN Project with Belfast Lough in the background
 'MASTER OF THE UNIVERSE'

Layden O'Neill at Cave Hill Country Park overlooking Belfast
  'ALL IN A DAY'S WORK'

Michael Cunningham from HSC R&D Division at Belfast Castle.
'I Am Research' was spotted at Enniskillen Castle, County Fermanagh, getting the message across that research is everyone's business
Enniskillen Castle
'I Am Research' goes on a cosmic journey to another research centre of excellence - Armagh Planetarium.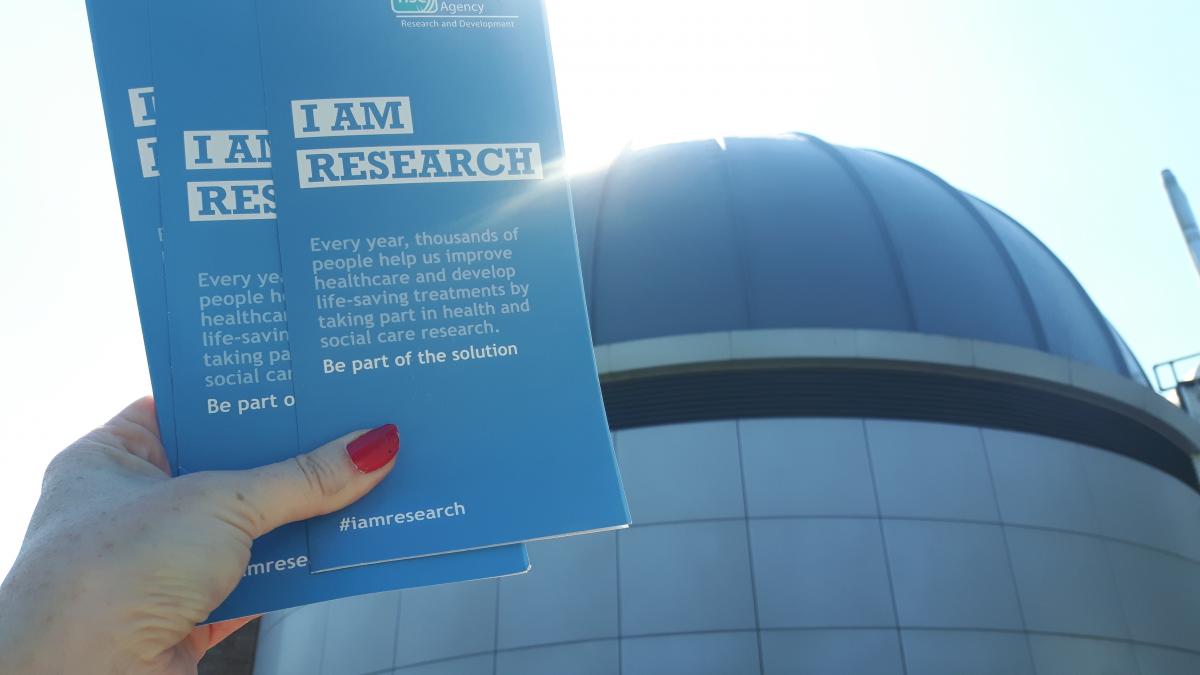 Armagh Planetarium
Helping make sure good research is heard about, 'I Am Research' visits the Cathedral City of Armagh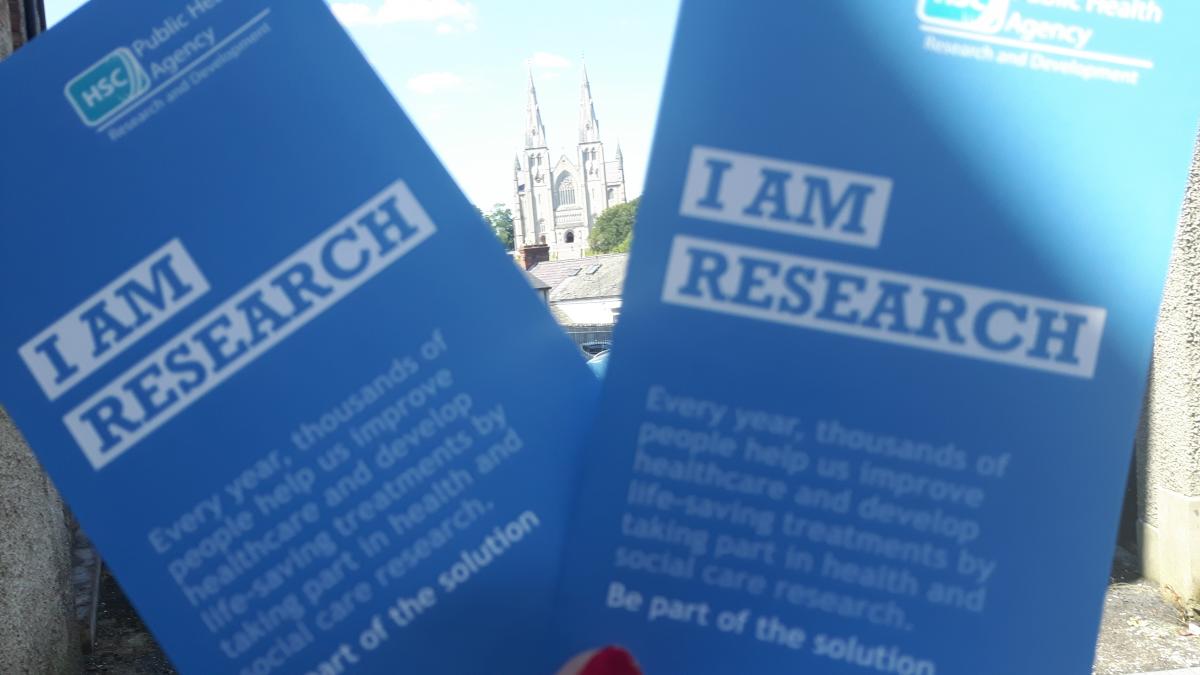 Armagh Cathedral