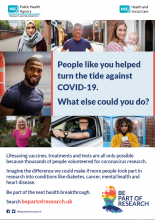 This year the PHA, PPI team in collaboration with our hsc partners, c&v sector, universities and service users and carers is planning and developing a weeklong festival of events which will celebrate Personal and Public Involvement (PPI) in Northern Ireland. To download the poster click here.
If you want to get involved in planning and delivering an event that week in your own area, please contact Bronach.McMonagle@hscni.net or Marie-Claire.Peters@hscni.net by 13th September 2019, so that it can be added to the event calendar.
To download the Event Pack which contains Guides, Checklists and ideas for planning an event, please click here.
For more information about PPI click here