Overweight Obese Pregnant
Healthy Habits In Pregnancy and Beyond (HHIPBe)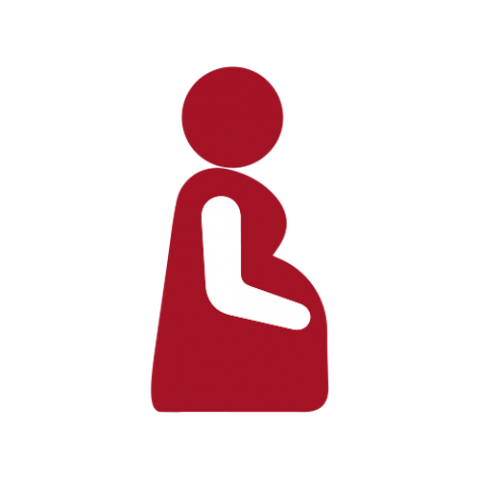 More than one in two pregnant women are overweight by the time they come for their first main antenatal appointment. This research wants to look at whether it is possible to give women who are overweight or obese at the start of pregnancy a brief intervention that encourages them to develop positive food and activity habits and gain a healthy amount of weight during pregnancy.
If a mother is overweight during pregnancy, or gains too much weight during pregnancy, it puts both the short and long-term health of mum and baby at risk, for example, by increasing the risk of having a caesarean section. There is currently no help given to women who are overweight or obese at the start of pregnancy in Northern Ireland (NI) or the Republic of Ireland (ROI). We need to address the gap in healthy lifestyle advice suitable for pregnant women with something that is straightforward to deliver, yet based on scientific evidence.
'Ten Top Tips for a Healthy Weight' (10TT) is a simple leaflet which includes 10 healthy eating and activity habits; it has been shown in previous research to help overweight adults manage their weight over the long-term. The leaflet is unique as it is based on habit-formation. This means it builds on the idea of repeating something over and over until it becomes 'second nature'.
The 10TT leaflet will be refined to make it suitable for use during pregnancy and, alongside this a brief, flexible training course will be developed that will help healthcare staff explain the habit based leaflet to pregnant women. The intervention will be trialled on a small scale with 80 pregnant women recruited from NI and ROI. If the intervention is acceptable to pregnant women and can be delivered in antenatal settings in NI and ROI, we will conduct a larger study to examine what effect it has on the health of pregnant women and their babies.
Ultimately, this work could result in a weight management intervention that is made widely available to pregnant women. It could, therefore, benefit pregnant women and their babies in the short and longer-term by developing lifelong healthy habits.