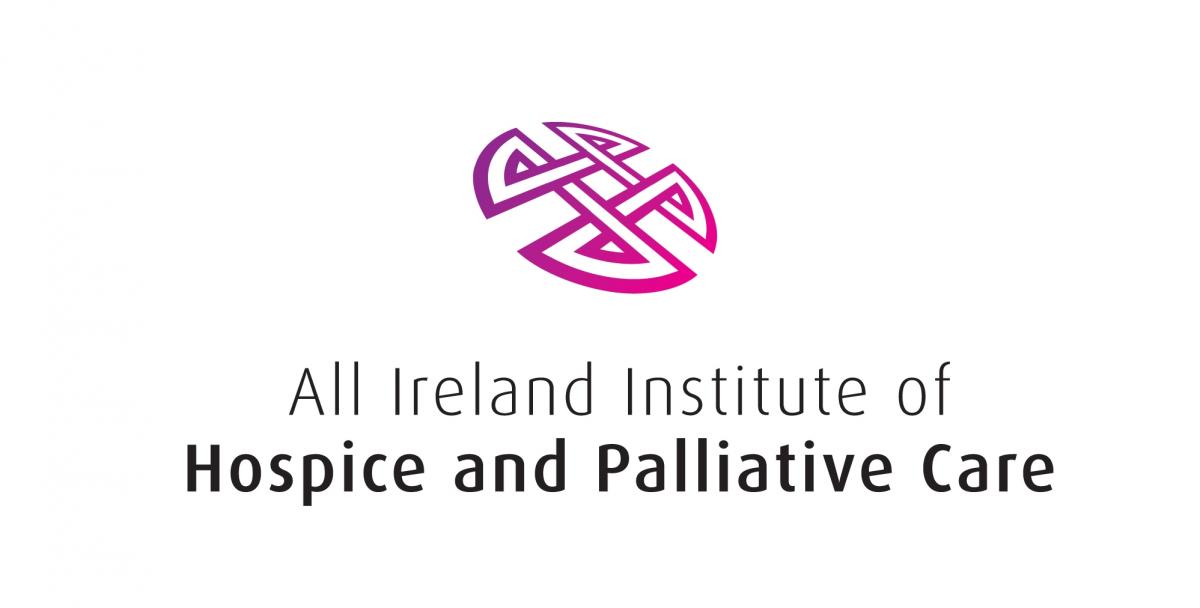 HSC R&D Division contributes funding to support the work of The All Ireland Institute of Hospice and Palliative Care (AIIHPC).
The AIIHPC was formally established in October 2010, following a successful bid by the Consortium members (see list of members below) to secure funding for the organisation. 
Funding for the first phase of the AIIHPC (approximately €11m) was derived from The Atlantic Philanthropies, HSC R&D Division, Health Research Board; Irish Cancer Society; Irish Hospice Foundation and Consortium members. The ALLHPC is now in its second phase.
AIIHPC reflects a broad range of expertise in the service delivery, academic preparation for and management of hospice and palliative care across the island of Ireland. Consortium members and their organisations are experts in palliative care service planning and delivery, education and training, research and policy analysis. Through its collaborative approach AIIHPC promotes strategic, evidence-based contributions to the policy/practice environment, North and South and through a collaborative and comprehensive approach deliver a better experience for patients and their families.
Queen's University Belfast and the AIIHPC have developed a new resource to help carers providing support to a person who needs palliative care. >>click here for the Palliative Hub
For more information on HSC R&D Division's role in the AIIHPC please contact Gail Johnston
HSC R&D Division has supported Doctoral Research Fellowships and Project Manager roles within the AIIHPC.
Doctoral Fellow: Dr Cathy Payne (click here for further detail)
Doctoral Fellow: Dr Helen Kerr (click here for further detail)
Two Project Managers (part time) jointly funded by HSC R&D and HRB have now been recruited to post.  Marie McKeon is Project Manager for Knowledge Transfer and Dr. Jackie Boylan is Project Manager for the Palliative Care Research Network. These posts are supporting the main aim of the AIIHPC to increase relevant palliative care research that changes practice and informs policy by:
growing the PCRN membership specifically in clinical and interdisciplinary areas and providing support to the PCRN for collaborative research proposals, funding applications and research dissemination
providing mentoring, career development and co-funding opportunities for early career researchers to ensure they stay in palliative care research
developing capability of Voices4Care research partners so they feel competent and confident to provide PPI input to research from proposal to dissemination
providing knowledge transfer activities to the PCRN members in the form of workshops, support in development of policy papers and providing collaborative area(s) such as blogs, websites, Institute's youtube channel
aligning research activities to research priorities, Let's Talk recommendations (based on survey results of 528 people with life limiting conditions and their carers on island of Ireland) and high level themes from analysis of the dissemination products (142 products over 22 projects) published by PCRN to-date
developing the research strategy for 2017 – 2022.
__________________________________________________________________________________
The 17 Consortium members of AIIHPC are:  
Dublin Academic Medical Centre - Dublin City University - Milford Care Centre, Castletroy, Limerick - Marie Curie Centre, Belfast - Marymount University Hospital and Hospice - National University of Ireland, Galway - National University of Ireland, Maynooth - Northern Ireland Hospice, Belfast - Our Lady's Hospice & Care Services, Dublin - Queens University Belfast - St. Francis Hospice, Raheny, Dublin - St. James's Hospital, Dublin - Trinity College Dublin - University College Cork - University College Dublin - University of Limerick - University of Ulster