HSC R&D Division provides the core funding for Research Networks in Northern Ireland.
Research Networks provide infrastructure (mostly research-skilled staff) to allow high-quality clinical research to take place across Health and Social Care (HSC) structures, so that patients can benefit from new and better treatments.
In Northern Ireland there are three Research Networks:
The NICRN and NICTN provide skilled health professionals working across Northern Ireland, who can help researchers to set up and run clinical studies quickly and effectively. They can facilitate training & education needs in research and endeavour to work with patients and the public to ensure their needs are at the centre of this research activity. The NIPHRN is set up differently; it facilitates individuals to form Research Development Groups (RDGs) to develop research protocols to attract external funding in relation to a new policy/intervention planned by a policy, practice or service partner or a natural experiment in the field of public health.
The networks work alongside the other R&D structures in Northern Ireland such as the NI Clinical Trials Unit (CTU) and the NI Clinical Research Facility (CRF) to aid NI researchers in their ability to design and conduct clinical research within Health & Social Care environment to the highest national standards.

Northern Ireland Clinical Research Network
The NICRN aims to:
Enhance the ability of patients and health care professionals to participate in and benefit from clinical research
Enhance the quality of clinical research undertaken within HSC
Improve the speed of delivering research outcomes
Enhance the regional coordination of clinical research across Trusts and academic organisations
Improve integration of clinical research within HSC structures and services
The NICRN is made up of different clinical speciality groups working in areas that are relevant to the HSC. These are led by clinicians with a proven track record in clinical research. The groups are facilitated by research support posts in the HSC, so that researchers have access to experienced staff, who can carry out the research study and for example, obtain participant consent, carry out extra participant tests, and collect the clinical data required for the research. The Network also provides help to identify and recruit patients onto research studies, so that researchers can be confident of completing the study on time, and on target.
To date the HSC R&D Division has supported the establishment of 12 Clinical Speciality Groups which make up the NICRN. These are:
| | | | |
| --- | --- | --- | --- |
| Cardiovascular | Child Health | Critical Care | Dementia |
| Diabetes | Gastroenterology | Primary Care | Renal |
| Respiratory Health | Stroke | Vision | Mental Health |
N.B. 
Cancer
 is an additional clinical speciality supported by the 
NI Cancer Tria
ls Network
.
For further information on how to engage with NICRN please contact the NICRN coordinating centre: Phone: +44 (0) 28 9063 6365;   Email: NICRNGeneralQuery@nicrn.hscni.net;     website: www.nicrn.hscni.net
or contact:
Paul Biagioni (Senior Manager NICRN)
Rm 2007 – 2nd Floor, King Edward Building
The Royal Hospitals, Grosvenor Road, Belfast BT12 6BA
Sonia McKenna (Staff Manager NICRN)
Rm 2007 – 2nd Floor, King Edward Building
The Royal Hospitals, Grosvenor Road, Belfast BT12 6BA
Maurice O'Kane (Clinical Director NICRN)
Consultant Chemical Pathologist
Altnagelvin Hospital
Western Health and Social Care Trust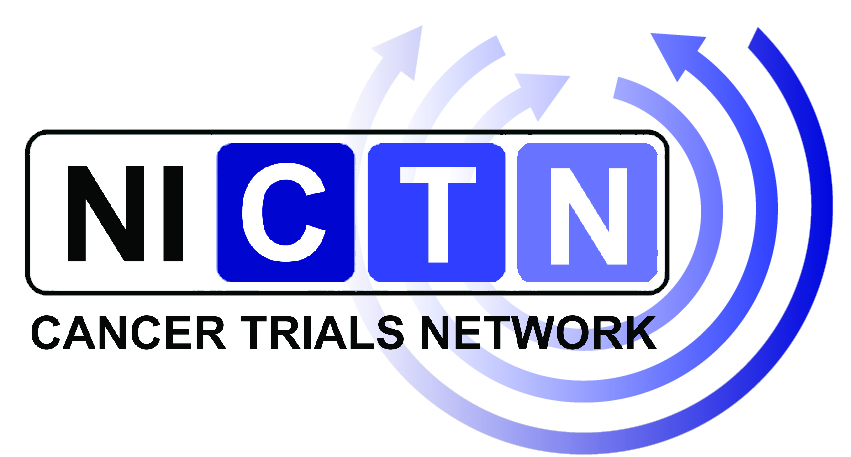 Northern Ireland Cancer Trials Network
The Cancer Trials Centre (NICTC) and the Northern Ireland Cancer Trials Network (NICTN) facilitates the delivery of cancer clinical trials and other high quality clinical research throughout Northern Ireland. 
NICTN aims to:
co-ordinate and promote cancer clinical trials, and run the full range of first-in-human phase I to phase IV trials, along with genetic epidemiology, questionnaire, quality of life, translational and other high quality studies. 
provide cancer research nurses working in all five HSC Trusts in Northern Ireland.
promote high quality cancer care in Northern Ireland by inclusion of patients on a geographically more equitable basis into cancer clinical trials, translational research and other well-organised cancer research studies.
be integral to the Belfast Experimental Cancer Medicine Centre (ECMC), one of 18 such centres appointed within the UK.
The NICTC/NICTN also receives funding from Cancer Research UK, Friends of the Cancer Centre, Prostate Cancer UK, and Bloodwise. NICTN and ECMC are jointly funded by HSC R&D Division and Cancer Research UK.
for more information please contact:
Melanie Morris (Operational Director NICTN)
East Podium, C Floor, Belfast City Hospital
51 Lisburn Road, Belfast BT9 7AB
Stuart McIntosh (Clinical Director of NICTN)
Consultant Breast Surgeon, Belfast Health & Social Care Trust
Honorary Senior Lecturer, Queen's University Belfast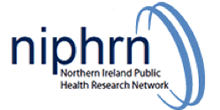 Northern Ireland Public Health Research Network
The Northern Ireland Public Health Research Network (NIPHRN) (launched in 2012) aims to; facilitate public health intervention research; extend the public health evidence base; increase engagement between public health professionals, academics and the third sector and increase the quantity and quality of public health research in Northern Ireland. 
The NIPHRN uses a Research Development Group (RDG) model to bring people together from a range of backgrounds in public health to focus on developing a specific research protocol to attract external funding. The NIPHRN has over 300 members and any member can suggest a research idea which can then be circulated to other network members. Membership is free and you can register for the Network by visiting the website
Further information and registration forms can be obtained by contacting info@niphrn.org.uk or the Network Director:
Mark Tully
(
email
)
Professor of Public Health
School of Health Sciences
Ulster University
Website: http://www.thehealthwell.info/niphrn/intro