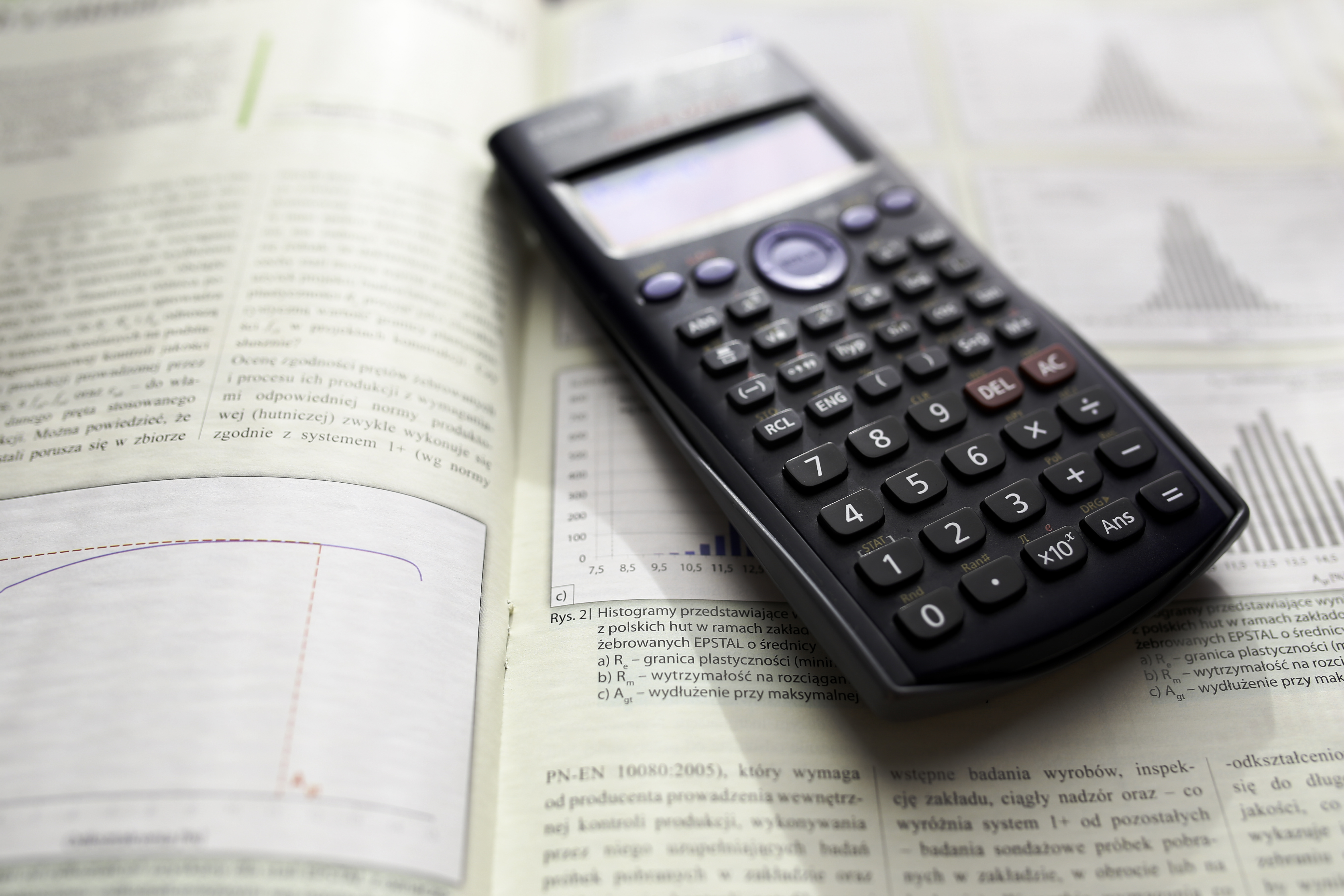 HSC R&D Division (HSC R&D) have established a service so that researchers in the HSC have access to statistics and methodology expertise and advice.
For researchers applying for grants from the National Institute for Health Research (NIHR) and other large awards, we provide core funding to the Northern Ireland Clinical Trials Unit (NICTU) which offers statistical and methodological support for these applications, with a focus on those for clinical trials.
However, the NICTU does not have the capacity to support HSC researchers who are not applying for this level of grant funding. Therefore, we are also providing a Statistical and Methodological 'sign-posting and advice service' for HSC researchers.
This support service will be based in the NI Methodology Hub in Queen's University Belfast (QUB) and led by Prof Mike Clarke.
It aims to sign-post HSC researchers to appropriate organisations including; NICTU, HSC Trust Research Offices, University Departments, research consultants and the private sector, as well as potentially offering "Methodology Clinics" to HSC research teams.
If you wish to use this service please download and complete this short application form and send it to Prof Mike Clarke. In some cases the completed application form will be shared with other researchers in the HSC and NI Universities to try and identify the most relevant advice and expertise for you. 
The diagram below shows an overview of the structure of how this service fits with the various organisations. (Click diagram to open)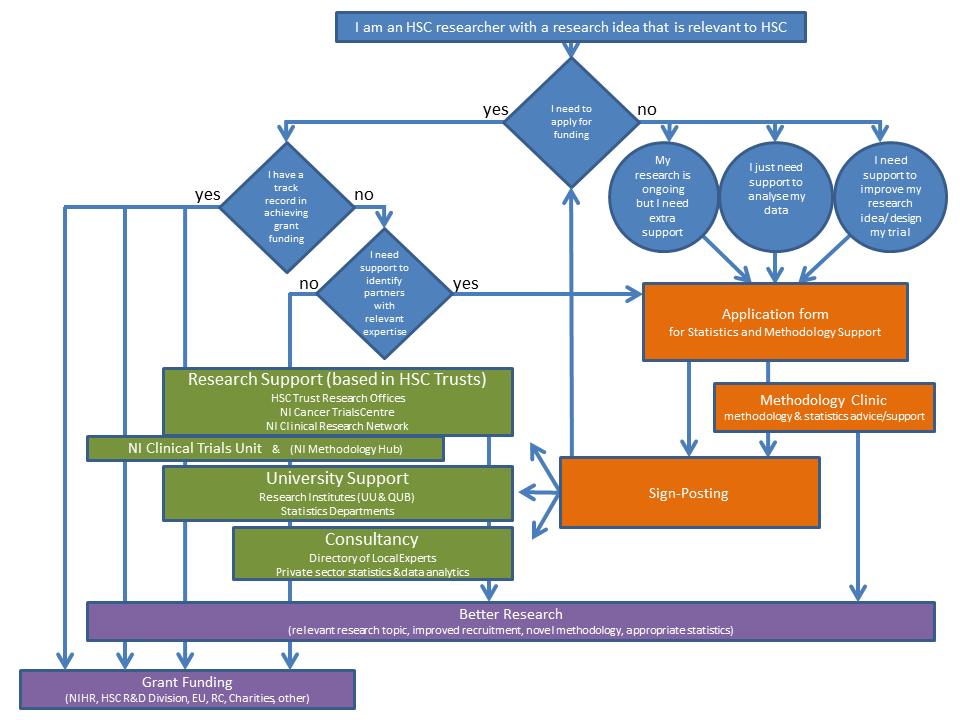 As part of this work, we are working closely with the NI branch of the Royal Statistical Society; the Statistical Science and Operational Research Centre in QUB; and the Ulster University School of Psychology's statistics consultancy service.