HSC R&D Division supports two Clinical Research Facilities in Northern Ireland. These are dedicated and purpose built facilities with specialist clinical research and support staff, conducting commercial and non-commercial experimental medicine studies.
Northern Ireland Clinical Research Facility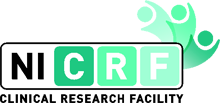 The Wellcome Trust-Wolfson Northern Ireland Clinical Research Facility (NICRF) is a joint venture between Health and Social Care, Queens University and the University of Ulster. It was established in 2013 with funding from the Wellcome Trust and Wolfson Foundation, as well as support from HSC R&D Division and provides state-of-the-art facilities to support clinical research in Northern Ireland.
The NICRF is available to all researchers from all multi-disciplinary backgrounds.
If you wish to conduct your research in the facility, early contact with the NICRF is advisable. Application Forms can be downloaded from their website.
The NICRF is located in Belfast City Hospital. To see a current list of CRF facilities please click here>
Clinical Translational Research and Innovation Centre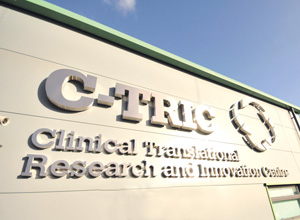 The Clinical Translational Research and Innovation Centre (C-TRIC) is a unique facility promoting and facilitating translational and clinical research. The primary objective of which is to reduce both the time to market and the costs associated with research and development of innovative health technologies, medical devices and therapeutics.
Based in the North West of Ireland, the facility supports a vibrant and growing biotechnology cluster as well as representing an ideal access point for US-based biotech industry to navigate the European regulatory compliance process and to explore access to wider European healthcare markets.
C-TRIC's unique infrastructure and situation on a major acute hospital campus (Altnagelvin Hospital) optimise the potential for high quality clinical research including clinical trials across a broad range of clinical specialties. The population of the North West is relatively homogeneous and static and provides opportunities for longitudinal cohort studies, family based studies and family follow-up.
Key support staff in C-TRIC facilitate clinical research and innovation, enabling the streamlining of developments from the laboratory to the market place through a focused 'bench to point of care' approach. This focused activity will create commercial opportunities to develop and exploit partnerships between academic researcher, clinical practitioner and industry.
C-TRIC usually hosts a Translational Medicine (TMED) Conference in September each year - look out for this event>