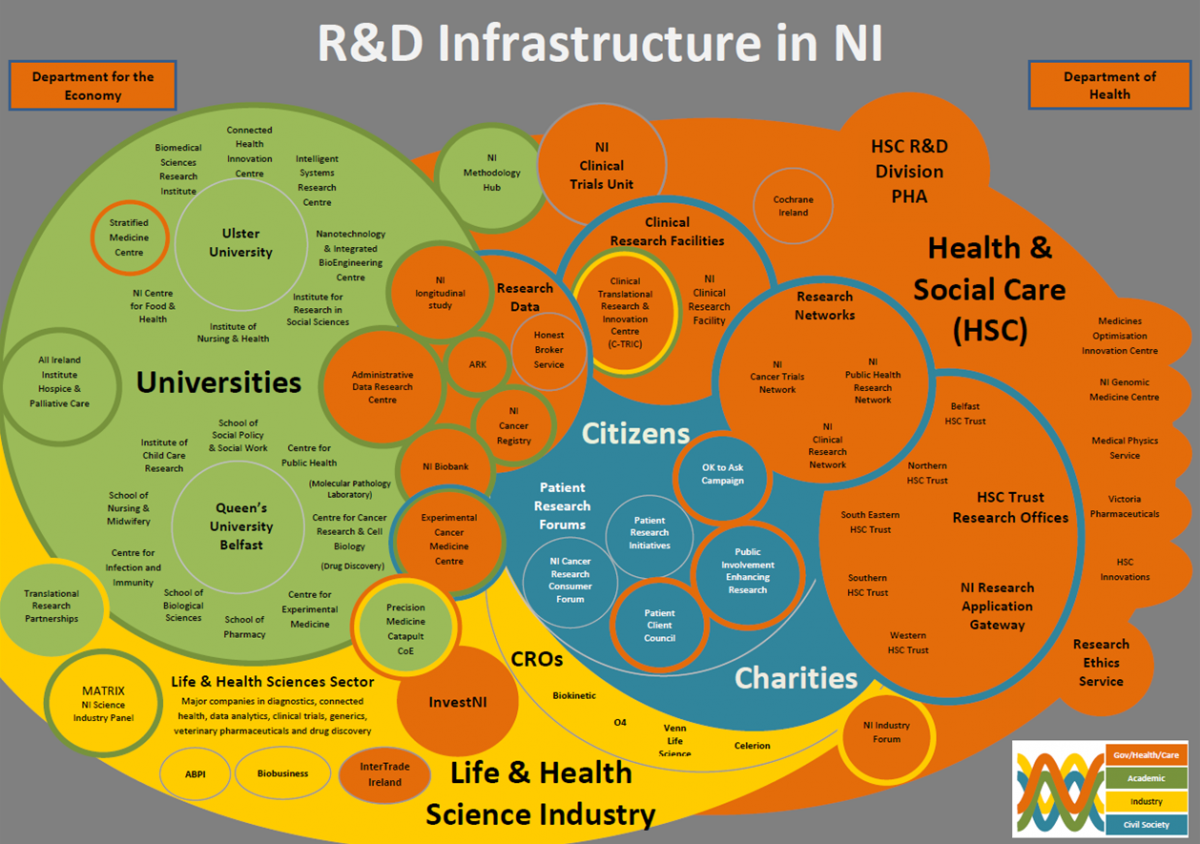 Click on the diagram above to open a pdf which shows an overview of various organisations involved in health and social care research in NI.
When you open the diagram you can click on links within it to access the various websites of the different organisations.
We have tried to show as many organisations as possible, grouped together in overarching categories, but it is very likely that we have missed out some important organisations or have not quite been able to demonstrate the complex relationships that exist between organisations. We are happy to hear from you if you have any suggestions to improve this diagram or to tell us if any of the links are not working/need updated. We hope you find the diagram useful.
The picture below also shows organisations which may be involved in research trials and other studies in NI. (Again if you click on the diagram to open it then you can use the embeded links to help direct you to the appropriate information)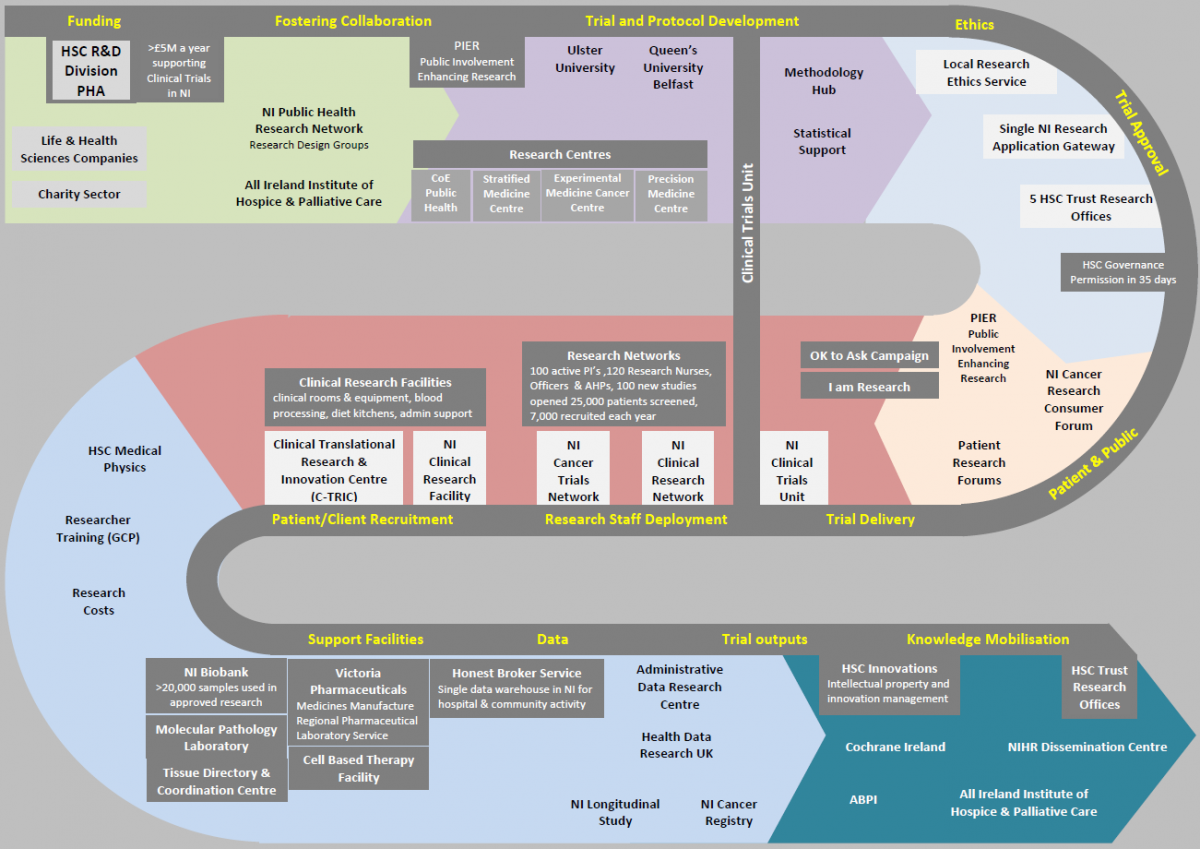 _______________________
It is also worth drawing your attention to a resource produced by the Knowledge Transfer Network which maps the UK Precision Medicine Landscape and includes organisations in Northern Ireland.