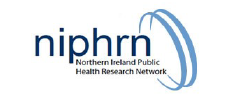 NIPHRN invites you to an online seminar on

:
Wednesday 12 May 2021
1.00-2.00 pm
"Innovation using behavioural science within government "
by
Sarah Allen and Racheal Singleton, Public sector Innovation Lab in the Northern Ireland Civil Service
Sarah Allen is the lead Behavioural Scientist at the Innovation Lab within the Northern Ireland Civil Service, applying insights from behavioural science, social psychology, and behavioural economics to policy problems in the public sector.
Racheal Singleton a Behavioural Scientist, at the Innovation Lab, engages her psychology degree and her English MA in working with the organisation's business owners to try to solve tricky societal problems taking a human centered approach. She is halfway through a PhD at Ulster University researching behaviour change in the natural environment.