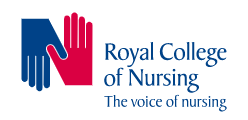 Nursing research: Looking forward...
Call for abstracts are now open for the RCN International Nursing Research Conference 2022. The closing date for submission of abstracts is 13 March 2022.
The over-arching theme of this year's conference is: Nursing research: Looking forward…

Conference themes may include, but are not limited to:
• clinical effectiveness and nursing research
• methods that may enhance impact
• evaluating change
• patient experience and the role of research
• health and social care policy research
• the impact of research on nurse-sensitive outcomes.
The conference is open to anyone interested in nursing and research. It will be of interest to nurses, and colleagues in related disciplines, involved in the development and use of knowledge that impacts on nursing practice or the context in which nurses practice.

To read more click here.