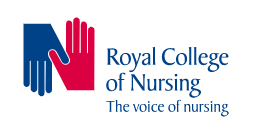 Call for abstracts are now open for the RCN International Nursing Research Conference 2023
The over-arching theme of this year's conference is Embedding a Culture of Research in Nursing. 
Conference themes may include, but are not limited to:
• embedding research in practice
• clinical effectiveness of healthcare interventions
• strategies to enhance impact 
• evaluating change
• patient experience and the role of research
• health and social care policy research
Words from the Conference Chair, Prof. Parveen Ali:
"The RCN Research Society is delighted to be working alongside The Universities of Greater Manchester (Bolton University, Manchester Metropolitan University, University of Manchester and University of Salford) to bring this year's International Nursing Research Conference to Manchester. We very much look forward to welcoming delegates from around the world to explore ways to embed research in to nursing and enable a nurturing culture.  Our comprehensive programme will provide opportunities to discuss and debate the importance of nurse led research and its contribution to healthcare, as well as networking with old friends and new.  We do hope you can join us in September for what promises to be an insightful and informative three days."
This conference is open to anyone interested in nursing research. It will be of interest to nurses, and colleagues in related disciplines, involved in the development and use of knowledge that impacts on nursing practice or the context in which nurses' practice.
Please note this will be an in-person conference.