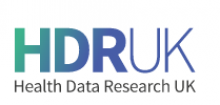 Each year, HDR UK awards prizes for excellence in health data research. Winners were selected by a panel of experts, and presented at the HDR UK Scientific Conference on Wednesday 14 December, 2022. 
Professor Andrew Morris, Director of HDR UK said: 
"This year we have seen significant achievements made across the field of health data research. Using large-scale data, advanced analytics and innovative developments in data governance, we have directly informed policy decisions and healthcare practices that, while often rooted in the pandemic, will make a difference to health outcomes long into the future. 
"Our annual awards aim to recognise the people behind the data research in our scientific community. Thank you to all the applicants for sharing their experiences and impacts with us this year, and huge congratulations to our winners." 
To read more see the HDRUK website