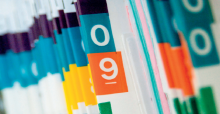 In 2021, the Department of Health and Social Care (England) asked Professor Ben Goldacre to undertake a review of the use of health data for research. The review has now been published and is available here.
The National Cancer Research Institute (NCRI) has published a response to the Goldacre Review.
The response focuses on the use of health data specifically for cancer research and highlights the most pressing concerns and recommendations brought forward by the cancer research community.
https://www.ncri.org.uk/response-to-goldacre-review/
HSC R&D Division is a partner in the NCRI