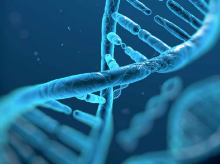 Belfast has been named as one of the six centres of excellence in the UK Precision Medicine Catapult network.
https://pm.catapult.org.uk/news-events-gallery/news/initial-six-centres-excellence-uk-pm-network-named/
Belfast, along with the other centres (Cardiff, Glasgow, Leeds, Manchester and Oxford), will act as a hub for regional precision medicine activities within the UK-wide network, co-ordinated from the Cambridge headquarters. The Belfast centre of excellence will work on locally driven programmes and use the Precision Medicine Catapult network to harness the breadth of UK expertise, developing innovative technologies and solutions for broader use across the UK's healthcare sector. 
The Catapults are a UK Government initiative, established and part-funded through Innovate UK.
The Belfast region is represented by a consortia led as follows:
Department of Enterprise Trade and Investment, Department of Health, Social Services and Public Safety, Health and Social Care R&D Division of the Public Health Agency,  Belfast Health & Social Care Trust, Invest Northern Ireland, Queen's University Belfast
For more information on the Belfast consortium please contact Samana Hussain-Brannigan, Invest NI or Julie McCarroll, HSC R&D Division