It's 'OK to ask' about clinical research!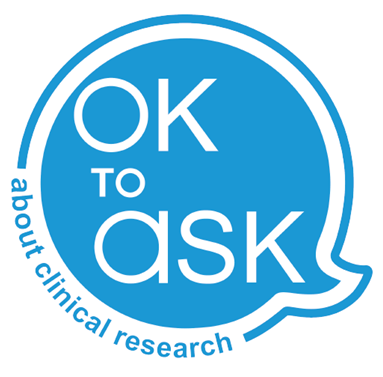 For the last few years, on International Clinical Trials Day (ICTD) (20 May), HSC R&D Division, and our HSC partners, have been highlighting that it's 'OK to ask' about clinical research.
'OK to ask' was national campaign lead by the National Institute of Health Research (NIHR) in England and aims to encourage patients, carers and the public to ask their health professional about research opportunities that might be available to them and remind health and social care professionals to be research aware.
A recent survey conducted by the NIHR Clinical Research Network found that 95% of respondents thought that it was important that research is conducted in the NHS but less than 21% of those surveyed felt confident enough to ask their doctor about research opportunities.
ICTD is celebrated around the world on 20 May each year to commemorate the day in 1747 that James Lind started his famous trial on the deadly disease scurvy. While serving as a surgeon on HMS Salisbury he began his trial which consisted of just 12 men, grouped into pairs and given a variety of dietary supplements ranging from cider to oranges and lemons. The trial only lasted six days but, within that time, there was a noticeable improvement in the group eating the fruit, providing Lind with evidence of the link between citrus fruits and scurvy.
Lind's trial provides a focal point to raise awareness of the importance of research to healthcare and highlights how partnerships between patients and healthcare practitioners are vital to ensure high-quality, relevant research is undertaken. Lind's experiments were conducted under very different conditions than todays. Clinical trials have developed a great deal since Lind's discovery, and on 20 May we remember his influential work and the importance of research in healthcare.
We want as many people as possible to get involved with the campaign, make their voices heard and help us remind people that research is important. See pictures of events to mark International Clinical Trials Day on 20 May 2015, 20 May 2016 and 22 May 2017.
You can support the ok to ask campaign by:
Asking your HSC professional about research for you or someone you care for

Holding your own event and sending us your photos

Contacting us using social media (see the OK to Ask leaflet)
   follow updates on Twitter @publichealthni
 using #HSCok2ask whenTweeting
Contacting us by email at ok2ask@hscni.net and telling us: that you asked for information; what response you received; about your experience of taking part in research; any additional comments.
Join Dementia Research Initiative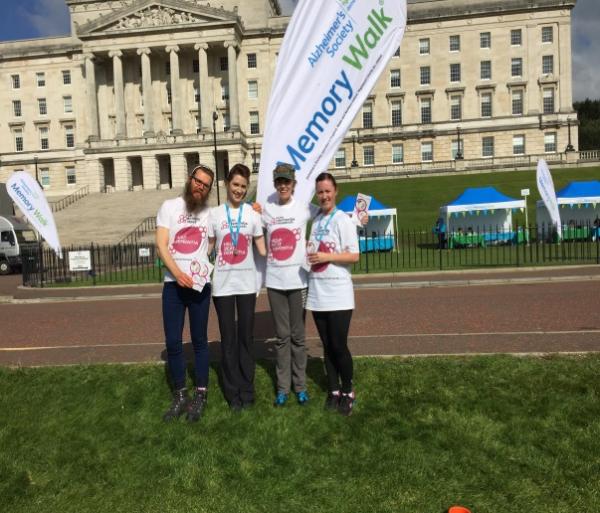 Northern Ireland to boost participation in dementia research through ground-breaking new service
A nationwide online and telephone service that helps people to take part in dementia research studies launched in Northern Ireland on the 23rd of September 2015, during World Alzheimer's Month. Join Dementia Research is a collaboration between the National Institute for Health Research (NIHR), Alzheimer's Research UK, Alzheimer's Society and Alzheimer Scotland and  is being promoted by the NICRN Dementia Research team.  Join Dementia Research promises to accelerate the pace of dementia research in Northern Ireland by allowing people with and without dementia to register their interest in studies, and helping researchers find the right participants at the right time.
The lack of access to willing volunteers is holding back critical research into the condition with government figures showing that only around 5% of people with dementia take part in research studies. Join Dementia Research will boost research participation by connecting people interested in research to suitable dementia studies across Northern Ireland and other parts of the UK, as well as streamlining the recruitment process for researchers. By signing up, volunteers agree to be contacted to take part in new studies getting underway in their area, from which point they can decide if they wish to take part.
Anyone with or without dementia over the age of 18 years can register. One unique advantage of the service is that you can sign up on behalf of someone else, providing you are acting in their best interests. Anybody registered in the service can withdraw their information from the system at any time.

You can complete a form online at www.joindementiaresearch.nihr.ac.uk or call one of the supporting charity helplines: Alzheimer Scotland (0808 808 3000), Alzheimer's Research UK (0300 111 5 111) or Alzheimer's Society (0300 222 1122).  Postal registration forms are also available. Please follow at @beatdementia and/or check the facebook page /joindementiaresearch. 
Contact the Dementia Research Team if any further information required on:
Tel:  028 9063 5025. Mobile: 07825314380.  E-mail: a.wallace@qub.ac.uk