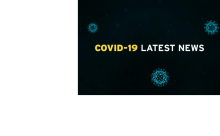 Patients across the UK who are admitted to intensive care units due to COVID-19 are set to receive a treatment that can reduce the time spent in hospital by up to 10 days.
Results from the REMAP-CAP clinical trial evaluated the effect of treatments on a combination of survival and length of time patients need support in an intensive care unit (ICU).
Patients receiving tocilizumab and a second drug called sarilumab - both types of immune modulators - have a significant impact on patient survival and can reduce the relative risk of death by 24% when administered to patients within 24 hours of entering intensive care.
The REMAP-CAP trial has been open and recruiting patients in Belfast, Northern and Western HSC Trusts supported by the NI Clinical Research Network.
Read the full press release from NIHR here.
More information on the study is available on the REMAP-CAP website.