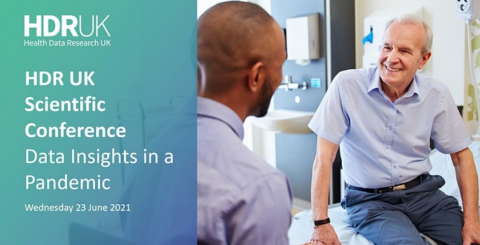 COVID-19 has generated the biggest global threat to health, livelihoods, and society of our lifetimes. In the past year it has devastated lives, created an economic crisis and stretched the healthcare and scientific community to its limits.
Despite this, the pandemic has united science and led to some of the greatest collaborative research and discoveries of our lifetime.
World-leaders across healthcare, research and industry have created a powerful alliance, enabling health data to inform the pivotal research response to COVID-19. As the UK national institute for health data science, Health Data Research UK has worked in partnership to enable these discoveries across the four nations and internationally.
The Annual Scientific Conference – Data Insights in a Pandemic will demonstrate the insights and value that a data-led approach has delivered; and showcase the incredible discoveries that have taken place over the last 12 months that establish a strong foundation for the future.
To read more and register see the HDR UK website.