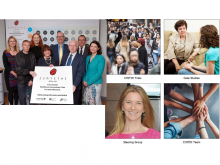 HSC R&D Division is pleased to announce the launch of the Cross-border Healthcare Intervention Trials in Ireland Network (CHITIN) on 21 September 2018. 
Cross-border Healthcare Intervention Trials In Ireland Network (CHITIN) is a unique cross-border partnership between the Public Health Agency in Northern Ireland and the Health Research Board in the Republic of Ireland, to develop infrastructure and deliver Healthcare Intervention Trials (HITs). The HITs will help prevent and cure illness and promote improved health and wellbeing in NI, RoI and Irish cross-border areas.
There are 11 health and social care research trials covering a broad range of areas such as: Asthma, Stroke, Diabetes and Mental Health. They cover a range of disciplines such as Primary Care, Public Health and involve a broad range of HSC professionals. There are people from all walks of life involved in the trials from young people to older people.
Most health research takes place in big cities and now this health inequality can be addressed through the CHITIN project, bringing researchers an opportunity to deliver in this area and to help benefit people and their communities.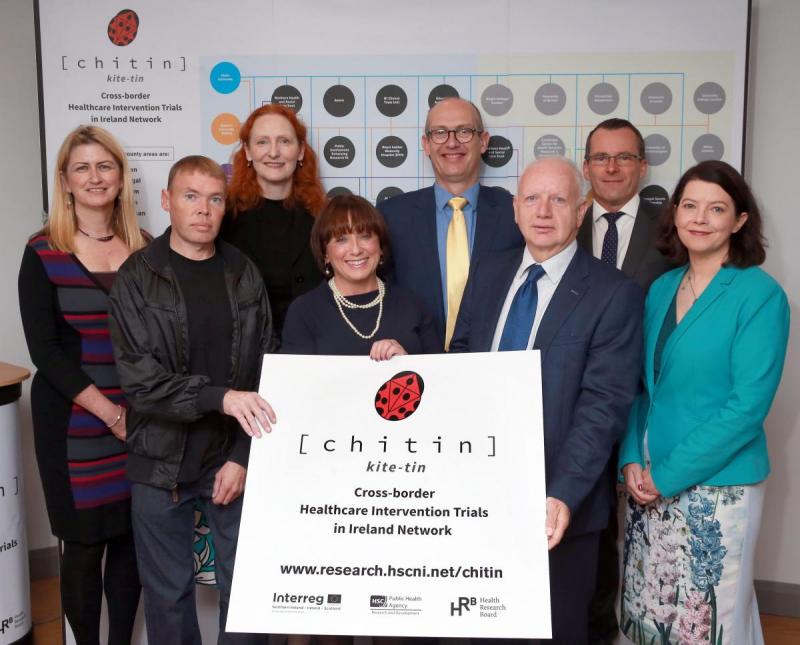 Photo caption: Pictured at the launch of CHITIN are speakers at the event (L-R): Dr Janice Bailie, PHA, Aidan Kearney, PIER, Dr Siobhan O'Sullivan, Department of Health ROI, Dr Lorraine Doherty, Department of Health NI, Paul Sheridan, SEUPB, Ed McClean, PHA, Darrin Morrissey, HRB and Joan Jordan, IPPOSI.