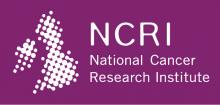 HSC R&D Division is delighted to be part of a collaboration of NCRI Partners which have committed £635,000 over five years to a new initiative called Cellular Molecular Pathology (CM-Path).
This initiative aims to boost the UK's research activity in cellular molecular pathology – the science of understanding disease at the level of tissue and cells, including their DNA.
The CM-Path programme, launching in early 2016, will bring together experts from pathology and other fields to build a stronger base of people and resources for the UK to undertake pathology research. The new funding will also help to boost activity in the centres of excellence where pathologists investigate cancer biology and
treatment.
For more information please see the Press Release from NCRI