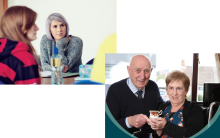 The Public Health Agency (PHA) has launched the findings of two new research studies which looked at the transition of adults with intellectual disabilities (ID) into old age; and, the transition of young people with mental health problems to adult mental health services.  
The studies are part of the PHA's Research and Development (R&D) Division's commissioned programme to address the research recommendations of the Bamford Review and were carried out by researchers at Ulster University.
The studies were launched on Friday 20 October 2017 at a special conference which was attended by a wide range of delegates including academics and representatives from Health and Social Care and the community and voluntary sector.
Key findings from the studies highlight the complexity of the transition process in these two very different populations and emphasise the need for services to work together and communicate effectively in order to facilitate this process.
The study of older people with ID's transition found that the concepts of 'retirement' and 'transitions' were not clearly defined and therefore not proactively planned for by statutory service providers.
Professional staff reported being restricted by the lack of age-appropriate services and that those adults with a learning disability who resided in a residential facility cost on average £64,417 per annum compared to £25,553 for those adults residing with their families.
A number of policy and practice recommendations were identified and agreed by the stakeholders in order to develop a synchronized and enhanced family and community support model which included planning for the older person; supporting family carers; reshaping services; and, inclusive communities.
The study of young people's transition to adult mental health services from children's services found considerable differences between the Health and Social Care Trusts in the level and type of mental health services available for young people and between their processes and policies for transition.
There was widespread anxiety and concern about the transition to Adult Mental Health Services (AMHS), much of which appears fuelled by poor communication and misinformation. Staff in both Child and Adolescent Mental Health Services (CAMHS) and AMHS knew little about each other's practice and policies. Particular difficulties for young people with a diagnosis of autism and ADHD were noted. A model for successful transition was proposed.
Dr Michael McBride, Chief Medical Officer for Northern Ireland, commenting at the launch, said:
"It is vitally important that policy makers and those commissioning and providing services listen carefully to the messages from these highly relevant research studies. Closer cooperation between services will in future ensure the experience of people transitioning from one service to another is as smooth as possible."
Dr Janice Bailie, Assistant Director of the PHA's R&D Division said:
"The research we are publishing today is testament to the commitment in Northern Ireland of individuals and organisations trying to understand more about these important issues in the transition of people at two different ends of the age spectrum. We want to reinforce the message that we are all committed to tacking these issues and in ensuring that all the invaluable information being gathered is available and being used to translate into visible and beneficial actions."
Click here to access the Executive Summary reports
Left to right - Prof Gerry Leavey, Dr laurence Taggart, Mr Iolo Eilian, Ms Finola McGrady and Ms Koulla Yiasouma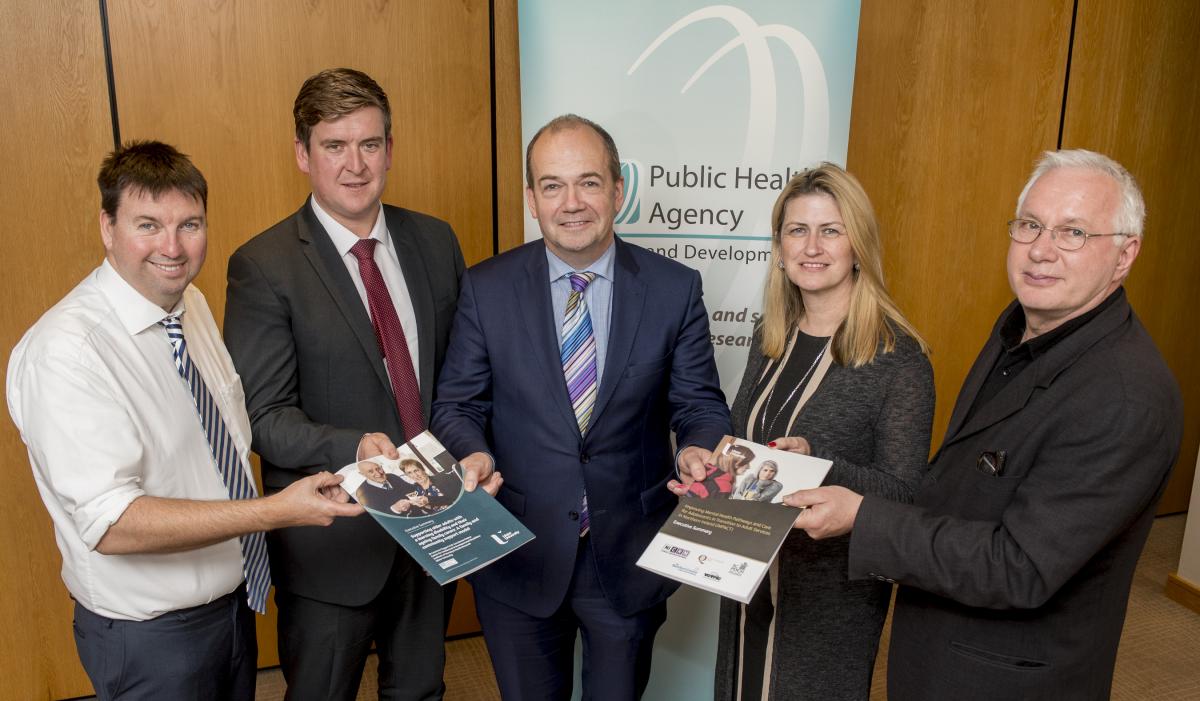 Left to right - Dr Laurence Taggart, Mr Iolo Eilian, Dr Michael McBride, Dr Janice Bailie and Prof Gerry Leavey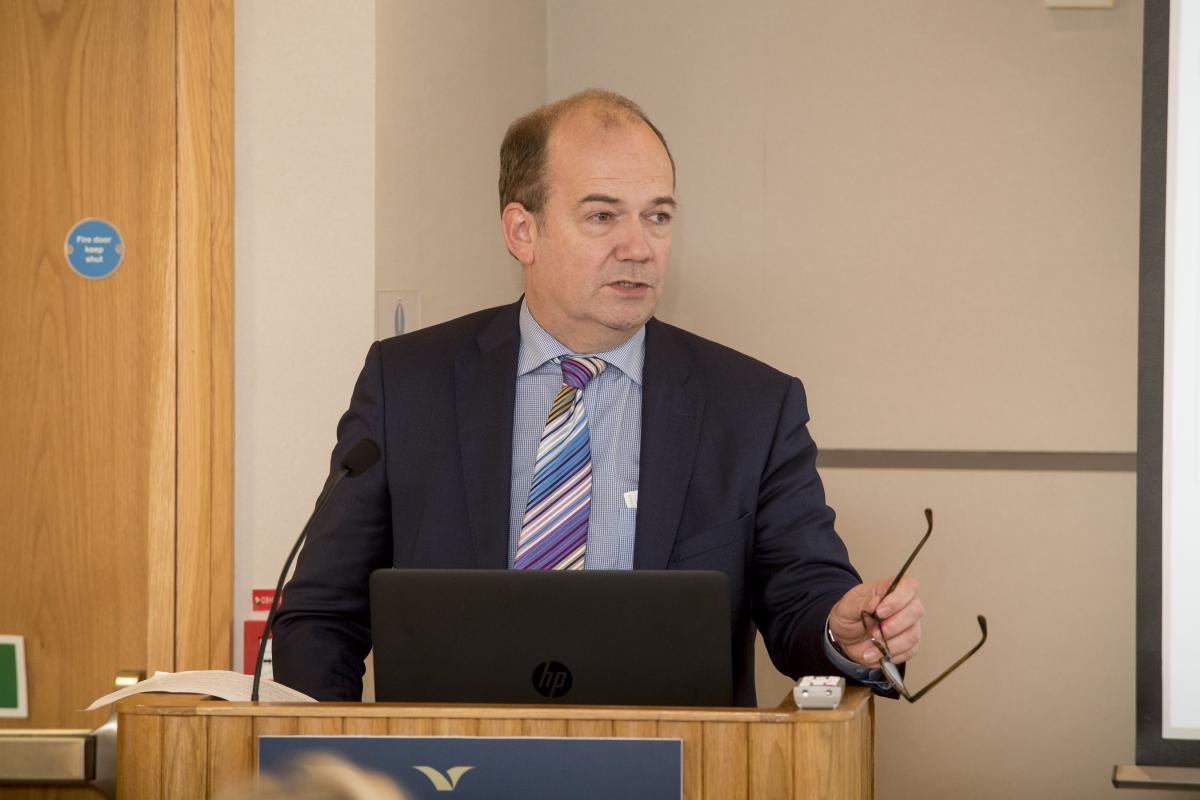 Dr Michael McBride the Chief Medical Officer for Northern Ireland addressing the delegates at the launch